We signed up for 4 classes of Gymboree play & music from a groupon that I bought. We went with 4 of our friends & had a great time. It's super cheesy but we had a good time and are looking forward to our next class.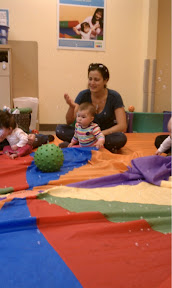 Eliana & mommy enjoying the bubbles after the parachute fun!
- Posted using BlogPress from my iPhone
Location:Gymboree!