I'm testing out an app so I can post while nursing since that is when I have free time... If you can call it that. We'll see how good I get at typing one handed on my iPhone!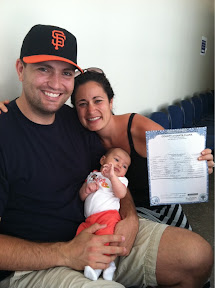 Getting Eliana's birth certificate!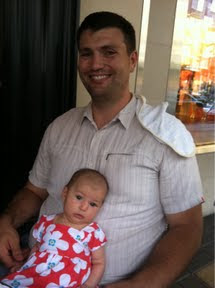 Out with daddy - enjoying the summer weather!
Morning smiles!
- Posted using BlogPress from my iPhone